DELIVERANCE
During lockdown, connections to the outside world are the most important, and heroes come in unlikely forms. Life is different now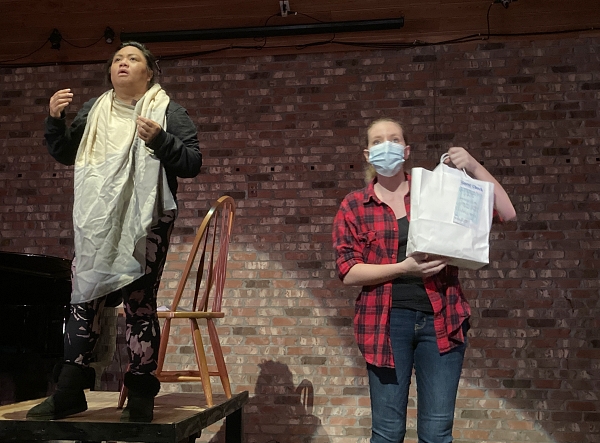 I'm a healthy eater, you obviously have a strong immune system and well-developed thighs from all this delivering business. I can sit artistically framed in my window and gaze wistfully towards the horizon, wherever that is, while you go score some soup dumplings. Which I now want."
It is a city in the time of social isolation, and life is different now that food arrives at your door. Meet Danny, the food deliverer, generally puzzled by the new world; Amy, mother of 5-year-old twins, who might be more than a little stir crazy; Mr. Santine, the 99-year-old, retired Pittsburgh ex-mobster … allegedly; and Megan, home, alone, in her second-floor apartment, for far too long.
Written during and reflecting the uncertainty and hope instilled by the 2020 pandemic, it is Joseph Hayes' first play written specifically to be performed either for a live audience or as a streaming production. Or, as you'll see, both.